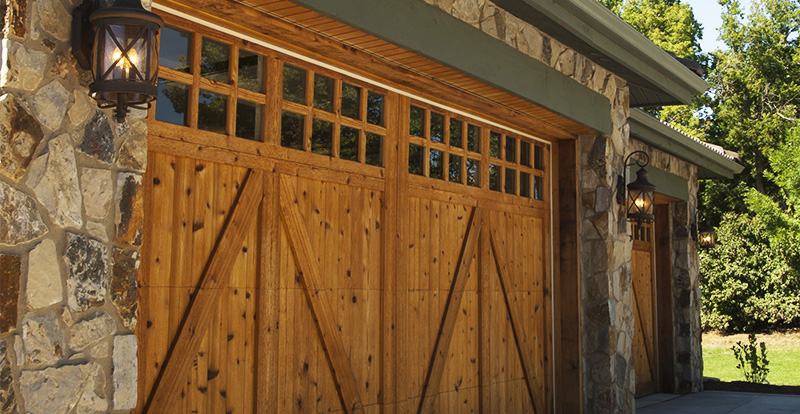 Garage doors are one of the largest exterior-facing components of your house. They are also likely the largest moving component of your home. While investing in garage door maintenance is often a great way to keep your garage door working and looking great for years to come, there will likely come a time when it's necessary to replace your home's garage door system.
Garage doors represent a substantial investment, and they play a critical role in your home, so it's always advisable to choose a trusted contractor when identifying someone to work with to assist you with replacing your home's garage door. When they're not installed correctly, garage doors can be exceptionally dangerous, so you should never try to install a new garage door on your own. Garage doors are heavy pieces of equipment that are suspended overhead. Additionally, they come down with a lot of force, and a lack of proper safety measures could spell disaster at your home.
There are a number of reasons why you may want to replace your home's garage door, including the following:
Increase property value: One of the best reasons to purchase a new garage door is to increase the value of your home. New garage doors are attractive, and they often boast features that older models don't. If you're planning to sell your home in the near future, a new garage door may be a smart investment.
Reduce energy expenses: Older garage doors are thin, and are often made of subpar materials. Investing in a newer garage door can help you take advantage of a new focus on environmental efficiency in the garage door industry. This will allow you to reduce your energy expenses.
Lower maintenance: Garage doors that are older likely require lots of maintenance—they need frequent lubrication, adjustments and more. Newer systems, however, are much easier to care for, meaning that you can spend more time doing the things that you enjoy.
Improved home security: Newer garage doors are more substantial, and are thus more difficult to use as a point of entry for thieves. Some garage doors can even be easily integrated with home security systems, which means that they won't activate or open unless the homeowner is around.
Reduced injury risk: Older garage doors likely don't have the same safety technologies as newer systems. You can rely on older garage doors to provide you with a reduced risk of injury. Since 1993, photoelectrical safety systems have been mandatory on all newly installed garage doors.
For more than a decade, Denton Overhead Door has been among the most trusted providers of garage door maintenance in Denton, TX, as well as garage door repair and installation. We are proud to work with both residential and commercial clients. We offer comprehensive garage door care solutions for people on any budget. We use garage doors and equipment from the nation's top brands, and we install garage doors using the latest tools and techniques.
You can count on us to provide you with an excellent garage door that meets your needs. Reach out today to learn more.
For high-quality services from your local garage door company call us today at 940-323-1111!
Categorised in: Garage Door Installation