If your garage door got broken or does not work properly, you may be stressed out and frustrated. This is totally understandable. If you live in South Lake, TX, or any other surrounding area, and you have faced a problem with your garage door, do not hesitate to contact
Denton Overhead Garage Door
. Our experienced specialists with years of experience are able to fix any issue and make your garage door work properly again. The best thing about our company is that we are available 24/7, meaning that you can contact us any day and any time.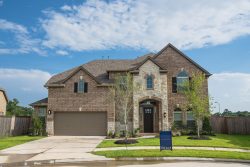 Garage Door Repair in South Lake, TX
Denton Overhead Garage Door is a company that has been serving its clients for more than 35 years. We specialize in fixing and installing both residential and commercial garage doors of any manufacturer and type. Our business is based on four values: experience, expertise, low prices, and honesty. In addition, we also provide our clients with a free inspection and free estimate.
Torsion Springs
Torsion springs are considered one of the main elements of the counterbalance system of any garage door. If one or two torsion springs are broken, then the garage door either stops functioning properly or stops working at all. At Denton Overhead Garage Door, we know how to fix all types of torsion springs problems.
Extension Springs
Another essential component of the garage door lift system are extension springs. Many garage doors still have them, even though it is considered old technology. If extension springs stop working, the lift system of a garage door will stop working too. Extension springs are located on both sides of a garage door. If you noticed that there is something wrong with them, feel free to contact Denton Overhead Garage Door – are always ready to help.
Cable Repair
The mission of garage cables is to hold the weight of a garage door and keep it balanced. In order to make the cable function properly, you need to make sure that it is properly lubricated. The lack of lubrication often causes premature wear and tear of the door. It is important to keep an eye on the cable and check it regularly for any signs of wear and tear. If there are any, you should contact a garage door contractor immediately.
For some reason, rollers are often overlooked, even though they are essential components of the garage door system as well. Their mission is to help a garage door move smoothly. If there are any issues with rollers, you should not ignore them, otherwise, you are risking that the garage door will go off track.
Motor
A garage door moves with the help of its motor. For this reason, if the motor gets broken, the whole system of the door is affected. There are certain signs indicating that there is a problem with the motor: the garage door takes more time to close, it makes strange noises, or there is a burning smell. If you noticed any of these signs, do not hesitate to contact Denton Overhead Garage Door.
Garage Door Installation in South Lake, TX
At Denton Overhead Garage Door, we know how to install any type of garage door, since we have done it for many years, you can be confident in our quality.
Residential
At Denton Overhead Garage Door, we have qualified and experienced technicians who are experts in residential garage door installations. We work with different manufacturers and brands, including Wayne Dalton Doors, Pro Door System, CHI Overhead Doors, Amarr Doors, and others
Commercial/Restaurants
If you run your business in South Lake, TX, or any other surrounding town or area, you need to have a high-quality garage door – whether your commercial building is a warehouse, restaurant, or something else. At Denton Overhead Garage Door, we specialize in installing different types of commercial garage doors.
Custom Sizes
If a standard garage door is not for you, and you are looking for something unique and special, you need a custom size garage door. Regardless of your personal needs and preferences, we will offer you the best garage door. All you need to do is to give us a call and explain in detail what kind of garage door you want.
Glass Options
If you are a fan of contemporary style, a glass garage door is exactly what you need. Many homeowners choose this type of garage door because of its modern look and transparency. Our company boasts a great selection of glasses that you can use for making your new garage door.
Metal Options
Many benefits of metal garage doors still make them a very popular option for both residential and commercial projects. Metal doors are strong, durable, and do not require complicated maintenance.
Wood Options
Wood garage doors are usually chosen by homeowners who want to enhance their curb appeal before selling their property. Wood garage doors look luxurious, stylish, elegant at the same time. Moreover, they usually come in a variety of styles and colors.
Quality Materials
At Denton Overhead Garage Door, we guarantee the quality of our services and products. We use only high-quality materials to make sure that your garage door will serve you for many years.
Trusted Brands
We cooperate only with the most trusted and well-known brands, such as Raynor Doors, Amarr Doors, CHI Overhead Doors, Pro Door Systems, and others.
Garage Door Maintenance & Inspections in South Lake, TX
Regular inspections and proper maintenance are important for garage doors. At Denton Overhead Garage Door, we provide a 32-point certified inspection that is absolutely free. The inspection helps make sure that there are no issues with the garage door, and it functions properly.
Need a Garage Door Repairman in South Lake, TX  ?
Do you think that it is time to replace your old garage door? Then you should contact Denton Overhead Garage Door. Our mission is to help you determine the issue with the garage door and offer you the best and most affordable solution.
South Lake Garage Repair & Installation FAQs
Here is a list of answers to the most common questions about the services that we offer at Denton Overhead Garage Door:
How Much Does Garage Door Repair Cost in South Lake, TX?
There is no fixed price. The cost depends on certain factors, including the size, style, and type of the garage door
How Much Do New Residential Garage Doors Cost in South Lake, TX?
The prices of a residential garage door repair or installation depends on many factors and may vary.
How Much Do New Commercial Garage Doors Cost in South Lake, TX?
There are certain things that affect the cost of a commercial garage door.
How Much Does it Cost to Have a Garage Door Inspected in South Lake, TX ?
There are certain things that affect the cost of a commercial garage door.   Contact us to find out about our inspection services!
Phone: (940) 350-3667