A functioning garage door is critical for your home or business. Whether you need your garage door repaired or a new one installed in Aubrey, TX, you can turn to us at Denton Overhead Doors.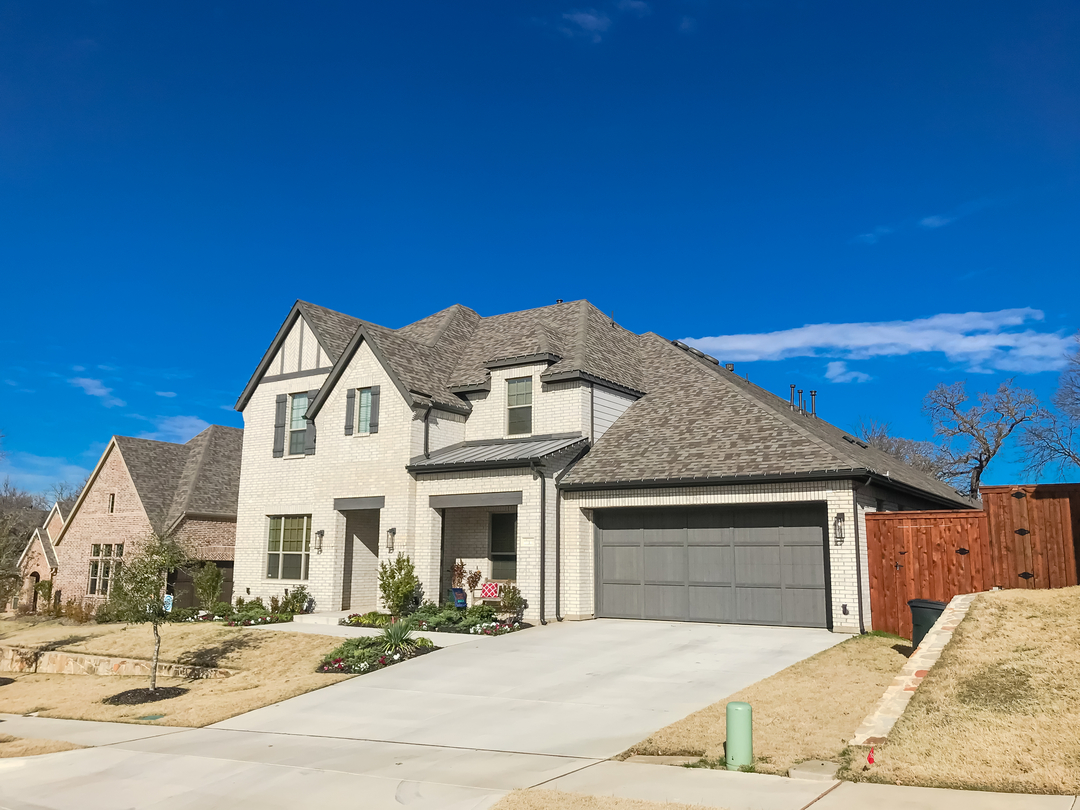 Garage Door Repair in Aubrey, TX
Garage doors open and close multiple times a day, which means they experience significant amounts of wear and tear. When your garage door starts to make more noises or doesn't function the way it used to, it's time to schedule a garage door repair with Denton Overhead Garage Door – and we have the skills to complete an array of repairs. Contact us today!
Torsion Springs
Torsion springs are under a significant amount of pressure. Once they break, the garage door will make a lot of noise. Considering that an average spring will only last about seven years, it's common to have to replace these
Extension Springs
Extension springs are the longer springs that you have within your garage door system. These help to counterbalance the weight of the door, so if it's suddenly harder to open and close the door, it may be time to get new extension springs.
Cable Repair
When a cable breaks, you will notice it right away because your garage door will start to shake or squeak. It's important to have a professional perform the repair so that you don't get the garage door off the track. Trying to lift the door once the cable is damaged is not advised, either, as it can cause your garage door to lift unevenly.
Rollers
Garage door rollers are essentially the wheels that help the garage door stay on the track when it opens and closes. These typically only last five to seven years, so if your garage door is acting a bit strange, it may be time to schedule a repair.
Panels
The panels of a garage door are what everyone sees – and they weigh a lot more than you might think they do. If yours are broken or cracked, we can provide the repair so that it is done professionally. It will improve your aesthetic and enhance the security of your property.
Motor
Once the motor stops functioning on your garage door, you won't be able to open it automatically. Having to get in and out of your vehicle to open/close it manually can be a pain. We'll work to find the problem with the motor – and if it can't be fixed, we'll recommend various replacement motors that can be installed.
Garage Door Installation in Aubrey, TX
Having garage doors installed in Aubrey, TX can add to your convenience and improve the value of your property. We install garage doors everywhere, allowing you to get what you want where you want it.
Residential
Our professionals can install residential garage doors – whether it's replacing an existing door or even converting a carport into a garage. We offer plenty of options so that it fits all of your needs.
Commercial/Restaurants
Garages are ideal for not only protecting your fleet of vehicles but also being able to open up an entire wall. Garage doors can be creatively used to create indoor/outdoor spaces for your restaurant, bar, and more.
Custom Size Garage Door
Not all properties are created equally, so there may be the need for you to have a custom garage door created. We can create doors in any dimension, allowing you to have solutions for commercial properties, large vehicles, ATVs, and so much more. Any height or width you need, and we'll work with you.
Glass Options
Glass panels for your garage door are a stunning option, particularly for restaurants and bars. We utilize high-quality tempered glass so that it won't break. It offers a significant amount of natural light, too, which can cut down on your utility bills.
Metal Options
Metal doors are durable and low maintenance. They can be painted in a number of colors to add curb appeal to your property. You'll find that steel garage doors will reduce a significant amount of noise from the outside and will even save you money on your energy bills.
Wood Options
Wood doors offer a number of benefits – they are visually appealing, fully customizable, and extremely durable – especially in the high winds that you can experience in Aubrey. Wood can be stained and painted to ensure that it matches the exterior of your home or business, too.
Quality Material
Using quality materials allows you to have quality aesthetics while also achieving the best functionality. We are proud to use premium materials in our repairs and our installation so that you get doors that are built to last and work without any issues.
Trusted Brands
We work with all of the top brands of garage doors and motors to ensure you have the very best for your home or business. We work with such manufacturers as The Overhead Door, Amarr, Midland, and more. When you want an automatic door opener, we work with Chamberlain, Genie, and countless others.
Garage Door Maintenance & Inspections in Aubrey, TX
Garage door maintenance should be performed at least once a year. You depend on being able to operate your garage door in Aubrey, TX without a problem. We have professional technicians who can perform an inspection, tighten springs, and make sure that everything is working properly. If a repair is needed, we can recommend it before it becomes problematic for you.
Need a Garage Door Repairman in Aubrey, TX
Getting a garage door repaired in Aubrey is simple when you call professionals. At Denton Overhead Doors, we have years of experience – and our skills extend to both residential and commercial garage doors. Call us today to schedule a repair or inspection.
Aubrey, TX Garage Repair & Installation FAQs
It's natural to have questions, and we're here to answer any questions you have about Aubrey garage repairs and installation.
How Much Does Garage Door Repair Cost in Aubrey, TX?
We offer free quotes with no travel fees, so it's easy to find out what a garage door repair will cost in Aubrey. The cost will depend significantly on what the issue is. Repairs can cost anywhere from $50 to $300, on average
How Much Do New Residential Garage Doors Cost in Aubrey, TX?
At Denton Overhead Doors, we work to provide affordable pricing for new residential garage doors. Depending on the design, the brand, and whether you are adding an automatic door opener, the cost averages around $1,000.
How Much Do New Commercial Garage Doors Cost in Aubrey, TX?
Commercial garage doors in Aubrey can be expensive depending on some of the features you want, such as glass panels. Much of it will depend on the size, so they can be anywhere from $500 to $5,000. We recommend calling us to get a free custom quote.
How Much Does it Cost to Have a Garage Door Inspected in Aubrey, TX?
Inspections are critical to the health of your garage doors in Aubrey. We offer affordable inspections as well as free quotes. Once you tell us what kind of garage doors you have, we can be specific about the cost of the inspection.