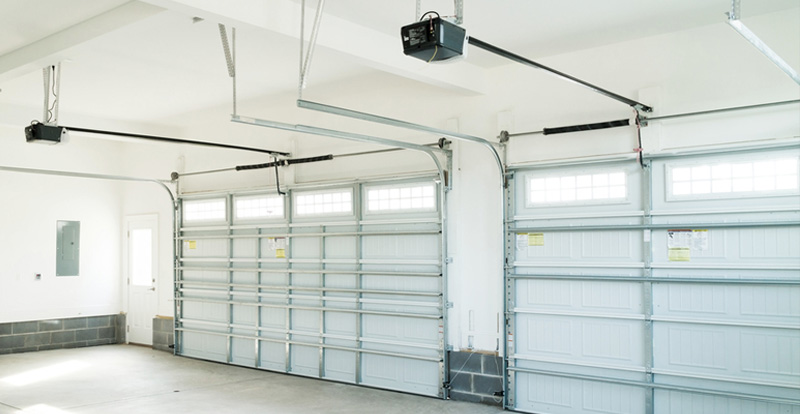 Garage doors are large, heavy moving objects that can pose substantial danger when not properly cared for and maintained. If you have a garage door in your home, you should routinely invest in a garage door safety inspection to examine and analyze the health and safety of your home's garage door system.
Everything from the track that the garage door uses to move up and down to the hanging apparatus that suspends the garage door from the ceiling should be examined and inspected with some regularity. Garage door openers and safety systems should be examined and inspected, as well. Obtaining regular maintenance and safety checks for your garage door will help keep you and your family safe, and allow you to maximize your investment in your garage door. It will help you stave off unnecessary and expensive repairs and replacements.
If you've never had a professional perform garage door maintenance in Denton, TX before, you may be wondering what you can expect from your next safety inspection and maintenance appointment. Here are just a few things that every garage door safety inspection and maintenance service should include:
Door inspection: The garage door maintenance expert inspecting your home will carefully examine the door itself, as well as the system responsible for hanging it and transferring it down to the ground. During this phase, they'll often document any recommended repair or maintenance issues that you should pay attention to in the future.
Opener and safety inspection: The technician will also carefully examine the drivetrain and the electric opening mechanism, as well as the emergency safety stops which prevent the garage door from closing when things are beneath it. They may use a number of tools to determine the efficacy of these systems.
Lubrication: The repair technician will lubricate all of the necessary components of your garage door system, including the pulleys and rollers, as well as the chain. They will identify any other areas in need of lubrication, and apply a safe, approved lubricant. They may clean out areas prone to attract dust and debris.
Adjustments: During our annual inspection and maintenance tune-ups, the technician will make minor adjustments to both the garage door opener and the garage door. They will use the proper lubricant to ensure the smooth operation of both your door and opener. They check your rollers, your cables, your hinges and tracks for wear that could cause serious problems.
For 35 years, Denton Overhead Door has been a premier source for reliable and high-quality garage door maintenance in Denton, TX. We're proud to provide each of our residential and commercial clients with the same high degree of service. We offer comprehensive overhead garage door installation, repair and maintenance services. Regardless of your garage door needs, you can rely on the talented, knowledgeable professionals at Denton Overhead Door to meet them.
Reach out to us today to learn more or schedule an appointment!
For high-quality services from your local garage door company call us today at 940-323-1111!
Categorised in: Garage Door Maintenance