You depend on your garage door in Denton, TX to provide security, convenience, and even insulation for your home. If you are looking for garage door repairs or installation in the local area, we are here to help you. Take a look at some of the services our professionals provide!
Garage Door Repair in Denton, TX
If you are having problems with your garage door, we know how frustrating this can be. We understand that you want it fixed as quickly as possible. That is why we provide a number of repair services to help you address your garage needs.
Torsion Springs Torsion springs are located on a shaft above the middle of the garage door. If there is something wrong with the torsion springs, we can identify the culprit and fix it quickly.
Extension Springs Extension springs play an important role in commercial, residential, and commercial garage doors. We can take a look at your situation, identify any problems that might be present with the extension springs, and replace them efficiently.
Cable Repair Your cable does a lot of work on a daily basis. Eventually, it might get worn out and need to be repaired or replaced. Our professionals can inspect your cable and either repair or replace it depending on the problem.
Rollers The rollers are responsible for keeping it on its track. A problem with a single roller could make it impossible for it to open and close. Our team will analyze your rollers and return it to its track.
Panels If you have panels on your garage door, you know the beatings they take. Between the elements, cars dinging them, and children banging toys against them, you might need your panels repaired. We know how to take care of this problem quickly.
Motor Your motor has an important job. Eventually, it might get burned out. If this happens, our team will come out and inspect your motor. Then, we can advise you on repair or replacement options.
Troubleshooting and Repair
Is your overhead door not responding to controls? Hearing squealing or screeching while it's in motion? Problems with alignment preventing it from closing or opening all the way? Whatever the problem, we'll quickly diagnose it.
By diagnosing your commercial door's problem, we'll be able to deliver tailored service that gets it working again quickly and safely. We don't waste your time or money trying to generalize things—we deliver specific solutions for specific problems.
New Commercial Garage Doors
At Denton Overhead Door we also provide new door installations! We can confidently guarantee high-quality products and services because we work with the industries top brands including:
Keep Your Doors Functional and Safe
Your business doesn't have time to deal with an overhead door that's not working right. Get it fixed fast by calling Denton Overhead Door. We'll make sure it works right and operates safely, so you can get back to business.
Call us today at 940-323-1111.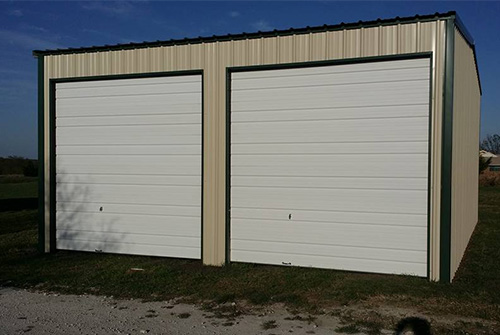 5–Star Customer Review
"Charles actually did three separate jobs for me at three different locations in Denton within a year's time. All three jobs were completed in a timely manner with all my questions answered. "
– Gail F.